In the last 15 years, Vertical Recruitment have become recognised for our specialist expertise and services in the recruitment of Quantity Surveyors into sector-leading organisations and consultancies within the built environment.
Based in the North West (Manchester), but covering the entire UK, we pride ourselves on the tailored approach we apply to the needs of each individual client, as we match those needs with the most capable candidates and experience to perfectly suit the role.
We've developed into one of the most recognisable brands in Built-environment Recruitment in the North of England, making us the ideal choice for organisations looking to recruit graduate or highly experienced Quantity Surveyors for any project within the building or infrastructure industry. Whether your needs are to place a candidate into a permanent role, or your requirements are project and contract based, we find the most talented applicants and match them perfectly to roles needed for our clients.
To do this, we draw on our many years of expertise in the field, offering unmatched insight and depth of knowledge that benefits employers and applicants alike by ensuring every candidate we shortlist for every vacancy is a good fit for the role. Furthermore, because we have been recruiting in this specialist field for over a decade, we have existing relationships and a strong talent pool to draw on, no matter what requisites a particular Quantity Surveyor role may have.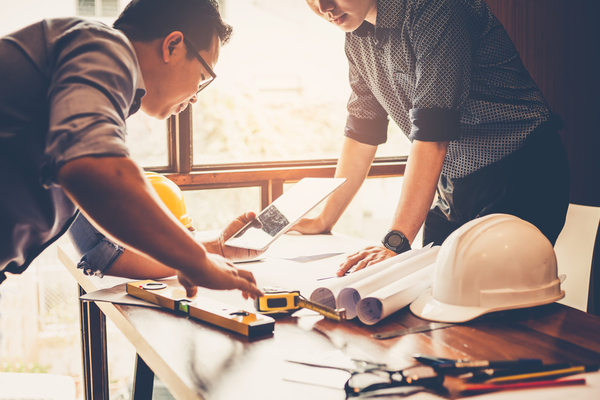 Specialist Recruitment For Quantity Surveying Consultancies
Vertical Recruitment's directors have more than 15 years of proven track record recruiting into Quantity Surveying Consultancy roles, with a solid appreciation of the talent required for this highly skilled discipline.
Quantity Surveyors are highly valued professionals; in its 2019 Salary Survey, RICS found 64% of respondents had received a pay rise in the previous year, and residential surveyors' base salary was up by a staggering 14.3% year-on-year.
It's no surprise that Quantity Surveyors are considered so important to their employers, as their knowledge is crucial to assessing the profitability and financial viability of all kinds of construction works.
This can span several different types of Quantity Surveyor jobs – including, but not limited to:
Graduate Quantity Surveyor
Cost Manager
Senior Quantity Surveyor
Associate Director Quantity Surveyor
Director / Partner Quantity Surveyor
Commercial Manager
Freelance Quantity Surveyor
Claims & Dispute Resolution
Cost Engineer
We can find the best candidate for an individual Quantity Surveyor role or, if your organisation is very large or has an ongoing need for Quantity Surveying candidates, we can provide a unique retained recruitment service so you can call on us at any time.
Vertical Recruitment recognise the need for appropriate industry qualifications in order to work in this field. As such, we focus on candidates who hold a RICS-accredited undergraduate degree in Commercial Management or Quantity Surveying or have taken a suitable RICS-accredited postgraduate conversion course following completion of a different degree programme.
For senior roles, we also appreciate the value of experience, and will seek to find candidates who have proven their capabilities time and time again in previous Quantity Surveying roles or related disciplines.
Quantity Surveying Claims & Dispute Resolution
The UK has become a leading jurisdiction for the resolution of building claims and disputes, with the majority of claims being that of 'Quantum disputes' with cases completed on average faster than anywhere else in the world; according to Arcadis, in 2020 alone resolution time in the UK became 23% faster.
Maintaining this world-leading position requires highly qualified and experienced Quantity Surveyors who can advise on claims and disputes, bringing cases to an agreeable outcome faster and with less total cost.
Vertical Recruitment have the understanding and expertise necessary to match the most talented candidates with Quantity Surveying Claims & Dispute Resolution roles, to deliver maximum value for our clients, and to support the UK's pole position in this important industry discipline.
To find out more, or to put your name forwards as a candidate to be considered for Claims & Dispute Resolution jobs in Quantity Surveying, contact Vertical Recruitment today and we can start your search.
As mentioned above, Vertical Recruitment work with UK Construction Consultancy organisations of all sizes and disciplines. In the field of Quantity Surveying Consultancy, this includes very large multi-national and multi-disciplinary consultancies, through to independent Quantity Surveying specialists and dedicated Quantity Surveying Claims Management & Dispute Resolution agencies.
No matter the nature of your business, our commitment is the same: we aim to deliver to your door the very best talent currently available in the UK Quantity Surveyor labour force, with shortlists that match those candidates closely to the vacancy or vacancies you have to fill.
We target long-term placements, particularly for permanent positions, so that you derive the highest possible value and ROI from every person you hire. This gives greater job security to candidates but also maximises their engagement and enthusiasm, for the benefit of their employer.
In terms of remuneration, we conduct the annual Vertical Salary Review in collaboration with Place North West, and this ensures we are always ahead of the market when recommending appropriate rates of pay and benefits for Quantity Surveying Consultancy roles.
Finding Top Talent For Quantity Surveyor Consultancy Jobs
The 2019 Vertical Salary Review found the average graduate salary in Quantity Surveying roles is over £25,000, rising to more than £50,000 for senior roles, £60,000 for associates and nearly £80,000 for directors.
However, securing top talent for Quantity Surveyor Consultancy jobs is not just about the salary you offer. We found 65% of people working in this discipline value flexible working opportunities, 60% look for lucrative bonuses, and 53% want a good company pension package.
James Adamson, Director at Vertical Recruitment, said: "The survey and my own experience suggests people are largely satisfied in their roles and are less likely to seek out new jobs.
"An increased salary may be attractive but this alone will not convince many candidates to make the move as they are often looking for additional benefits."
We have seen salaries level out in recent years. Construction Consultancy roles were among the fastest to recover from the recession, and our data showed rates of pay hit a peak in 2017-18 due to high demand.
By working with candidates to appreciate exactly what they want from their next job in Quantity Surveying Consultancy, we can advise our clients on competitive remuneration packages that include a best-value balance between basic salary and additional benefits.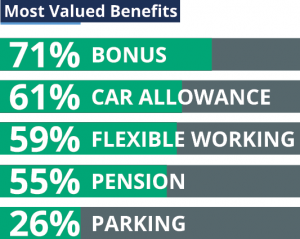 Why You Should Choose Vertical Recruitment
Vertical Recruitment's directors and recruitment consultants are committed to shortlist only the very best candidates for each role, and we pride ourselves on finding talent in an increasingly depleted UK labour force – especially for the most niche and senior-level roles.
We work closely with our candidates, in order to identify not only their qualifications on paper, but also what they hope to achieve in their next Quantity Surveying job and from their career path as a whole. In this way, we can align applicants with job opportunities where they will feel highly committed, motivated and engaged.
Because we work with clients across the UK, including multi-national and multi-disciplinary consultancies, as well as smaller independent and single-discipline firms, we can bring to bear the full breadth of that expertise. No matter the size or nature of your organisation, you can rest assured that your candidate shortlist will be of the highest calibre.

How Our Retained Recruitment Service Works
If you need multiple candidates over an extended period of time, our Retained Recruitment Service makes it easy to manage your costs and investment. We provide a totally transparent fixed fee structure with no upfront costs each time you advertise a vacancy.
You pay only when we provide you with a candidate shortlist, and if you feel none of our suggested applicants is suitable, we can produce a second list of talented individuals. You can offer whatever salary you wish; we will not increase our fee if you choose to pay more in order to secure the best candidate for the role.
Who Do We Recruit?
Our clients include independent Quantity Surveying consultancies, Regional and National Quantity Surveying practices and Global multi-disciplinary consultancies.
We recommend shortlisted candidates based on a combination of academic qualifications, career experience and a good understanding of individual personalities, from recent graduates through to highly experienced Quantity Surveyor Director and Partner level professionals.
The vacancies we recruit into can include permanent, temporary and contract positions. For permanent roles, we believe firmly in making the best possible match of client and candidate, so both benefit from a long-term placement that delivers maximum value to all parties.
For employers, this ensures return on investment into human capital; meanwhile for individuals, it provides confidence that their next role will allow considerable job satisfaction and security, as well as opportunities for promotion and other career development.
If you are seeking talented individuals for your Quantity Surveying roles, or you are an applicant with experience, qualifications or a keen interest in the discipline, make sure you contact Vertical Recruitment today to see how we can help your search for the right person or the right role.
How Can We Help?
We welcome all enquiries from organisations of all sizes recruiting for Quantity Surveying Consultancy roles, as well as new graduates and experienced individuals seeking their next opportunity in any related discipline.
As an employer, you might need one individual to fill a vacancy that has emerged, or you might have a continuing need for Quantity Surveying talent to support company growth and staff turnover. In either case, we can help you find the best applicants for every role you need to fill.
Although we are based in Manchester, we have clients nationwide, with particularly strong presence in Cheshire, Lancashire, Greater Manchester and Merseyside, and across the north-west of England in general. Contact us today to begin your next talent search or to register as a candidate for Quantity Surveying Consultancy roles and related disciplines.