Vertical Recruitment's Property & Development team recruits into roles spanning the full life cycle of development, from the initial building survey stage all the way through design and delivery, to final occupation.
We have a wide range of different clients in this area, including:.
Building consultancies
Commercial real estate agents
End-users and occupiers
Private developers
The team is headed by James Adamson, founder and Director of Vertical Recruitment, and benefits from more than 20 years' experience recruiting property professionals at all levels.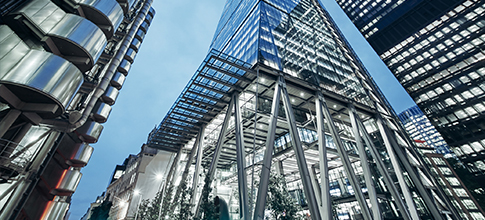 Experts in Property & Development Recruitment
We are renowned in the North West and nationwide across the UK as construction industry recruitment experts, and we work with some of the biggest national and multinational brands.
Vertical Recruitment can fulfil temporary, permanent and contractor roles. Over the years, our strong track record has included placing candidates on some of the most high-profile public sector and commercial projects in Liverpool, Manchester, Cheshire and Lancashire.
By calling on Vertical Recruitment when you need to fill a vacancy, you benefit from our close collaboration with candidates, client consultancy services, salary insights, executive search and our exclusive Retainer service for ongoing recruitment campaigns.
We are proud of our team's experience and proven track record recruiting into property & development roles at all levels, from university leavers and newly qualified vocational learners, to management-level and boardroom roles.
The 2019 Vertical Salary Review, conducted in association with Place North West, found a skills shortage is the biggest challenge facing the development segment. Job satisfaction is high in the discipline – 68% of respondents said they were satisfied or very satisfied with their role – which can make it more challenging to attract talented individuals who are already in employment.
Average salaries in development roles stood at over £56,000, up 9% over the previous year. James Adamson said: "Planning and development recruitment in particular has been notably busy over the last 12 months… I suspect these are major growth areas for the industry and expect to see the increase in salaries and bonuses to continue."
We conduct this widely respected survey in part to identify where value can be found in the industry and in the available talent pool, and to pass that insight on to our clients in the form of the best possible candidate shortlists.
Who Do We Work With?
We work with household names and independent SMEs throughout the North West and UK Property & Development segment. Many of our clients are national and multinational brands, or multidisciplinary agencies recruiting into permanent, temporary and contractor roles.
Vertical Recruitment are based in the North West and are proud to support the region's thriving construction and property sector. We provide recruitment services nationwide, but many of our clients can be found in Cheshire, Lancashire, Greater Manchester, Merseyside and the surrounding area.
We not only help clients to find applicants for available jobs; we work hard to understand what candidates are looking for, and to make sure the individuals we shortlist represent a good fit for your company culture.
In 2019 the Vertical Salary Review found 13% of jobseekers in development roles wanted a better company culture. More than a third (34%) wanted a better work-life balance and over two fifths (41%) were looking for better career progression prospects.
By providing clients with this insight, we can help you to reach out to applicants on a personal level, so you can offer not only financial remuneration at the right level, but also non-financial benefits such as on-the-job training that the best candidates are looking for.
Our Job Alerts services is of benefit to candidates and clients alike. For jobhunters, it ensures when a new vacancy is posted, a notification is sent out to qualified candidates.
For employers, this means your job advert is seen by all relevant individuals in our current talent pool.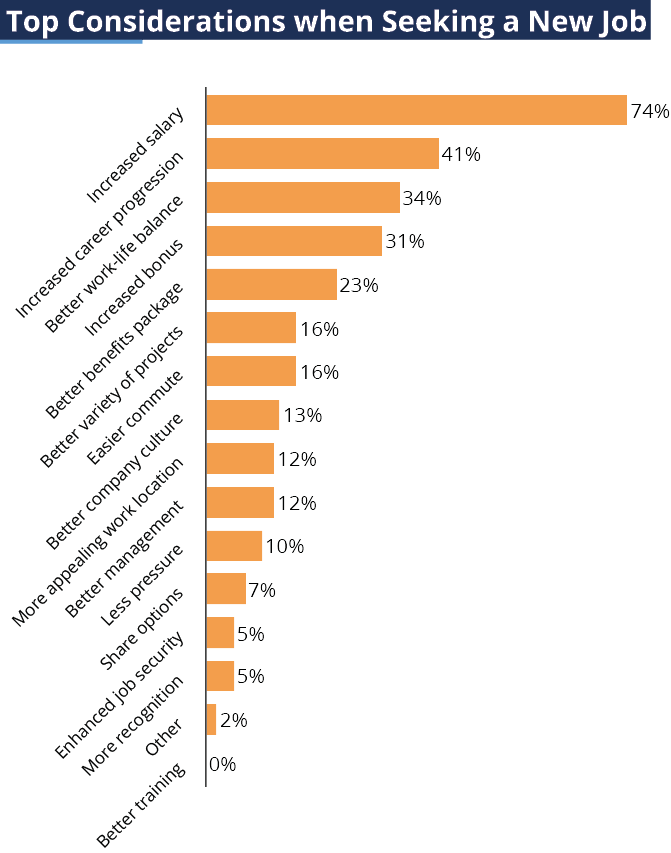 Why Choose Vertical Recruitment?
We have the experience of the Property & Development segment to know what skills are needed from candidates, and to recruit into roles across both the public and private sectors, including:
Development Manager
Estates Manager
General Practice Surveyor
Town Planner
We understand the different routes into Property & Development jobs and how to compare candidates from different backgrounds. The path into this discipline can be academic via a university degree or diploma, vocational via higher-level NVQs and apprenticeships, or through many years of experience working in the industry from the ground up.
Our talent pool welcomes all applicants and we can shortlist only those that meet your criteria. If you want someone who has studied to a high level, we can prioritise those individuals. If you prefer someone who has learned with their hands while working a trade, we can find someone to suit your organisation.
At all times we aim to provide the best value to our clients and maximum job satisfaction for our candidates. Together this underpins your company aims, the candidate's career ambitions, and ultimately supports a successful placement over the long term.

As we mentioned above, salary is a large part of recruiting Property & Development employees, but it's not the only thing that matters.
Each year in the Vertical Salary Review, we see a shift in the balance between core salary and bonuses, benefits and more general aspects of the discipline. Some candidates are more concerned about cutting their commute time or spending more of their day out of the office.
By working with Vertical Recruitment, you gain the advantage of our insight into the candidates we shortlist. We know each applicant on a level you cannot get just from reading their CV, and we always ensure the individuals we shortlist are suited to the role beyond the basic requirements and prerequisites.
Just some of the roles we recruit into in this field include:
Development Manager
Development Surveyors
General Practice Surveyor
For employers with ongoing needs for new staff, we also provide recruitment services on an exclusive Retainer basis, which we'll look at in more detail below.
Exclusive Retainer Package
The Vertical Recruitment Retainer package is ideal if you need multiple employees over a period of time, as it means you can come to us again and again as part of an ongoing arrangement.
It offers benefits including a transparent fixed-fee structure, with nothing to pay upfront until you receive your first candidate shortlist from us.
Significantly, we don't raise our fee if you decide to offer a particular candidate a higher salary, leaving you free to negotiate if you want to secure an especially talented individual.
Contact Vertical Recruitment Today
If you need to recruit into Property & Development roles or you are seeking work in the sector, contact Vertical Recruitment today.
We are based in the North West and much of our activity is in Greater Manchester, Merseyside, Lancashire and Cheshire; however, we work with national and multinational brands, as well as independent SMEs all over the UK, and all enquiries are welcome.