Vertical Recruitment place experienced and aspiring Project Managers into Project Management Consultancy jobs in the North-West and across the UK. This critical position is instrumental to identify and manage risks from the outset and define clear business objectives to ensure the project is delivered on time, within budget and to the highest quality standards. The project management service is client focused and recognises clients' individual project and development objectives, with responsibilities that span strong leadership of the delivery process from project inception through to occupation.
It's essential to hire the right personnel, in order to get the best value from each individual and to avoid overspend and delays in project delivery.
Our offices are in Manchester and Vertical work at the heart of the North-West Built-Environment sector, earning considerable renown across the region from Greater Manchester to Merseyside, and from Lancashire to Cheshire. We are well respected the length and breadth of the UK for our expertise, and our appreciation of the importance of Project Management Consultancy roles and the people who fill them.
Vertical recruit for all types of Project Management roles, spanning the spectrum from permanent positions to temporary and contractor opportunities. In terms of our client base, we work with companies of all sizes, ranging from SME'S up to National Multidiscipline industry brands and Global Consultancies. Whatever the size of your next project, we can help you find a Project Manager who has the skills, qualifications and experience needed to deliver to the highest standard.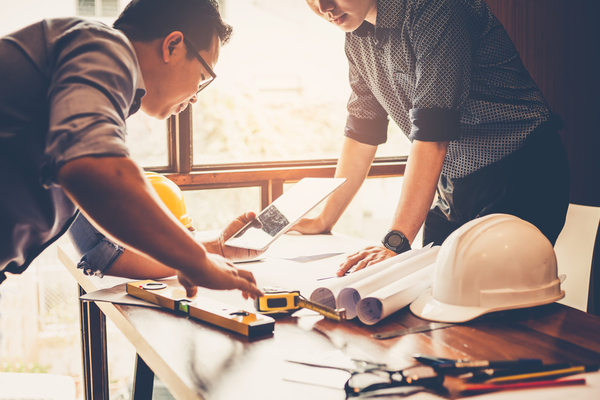 Specialist Recruitment For Project Management Consultancy Jobs
Construction Consultancy Project Managers carry a huge amount of responsibility. The role is client-facing and requires organisation and coordination, spanning from the initial planning stage through to final delivery. Project Managers work across all construction markets, including both the public and private sectors, infrastructure and utilities.
All of this raises unique challenges when recruiting for Construction Consultancy Project Management jobs. You need an individual with the specific skills and expertise demanded by the project at hand, but also the versatility and diversity of knowledge that such a broad discipline is built upon.
Project managers can oversee the delivery of construction work across a vast array of different markets:
Public Sector
Education
Healthcare
Local Authority
Ministry of Defence
Social Housing
Private Sector
Commercial
Leisure
Logistics
Office
Residential
Retail
Sports Stadiums
Infrastructure
Bridges
Flood Elevation
Highways
Railways
Transport
Utilities
Electricity
Gas
Nuclear
Renewable Energy
Telecoms
Water
To recruit the right personnel for your segment, you need a recruitment consultancy with experience. Vertical Recruitment have sourced talented individuals for Project Management Consultancy jobs for over 20 years. We can spot aptitude and enthusiasm in candidates and we can compile a shortlist of suitable individuals even at times when the available talent pool in the construction industry is scarce.
Who Do Vertical Recruitment Work With?
Vertical help construction industry brands of all sizes to recruit the talent they need, from local independents to national names and multinational design consultancies. Our candidate shortlists are drawn from the most capable individuals seeking Project Management Consultancy jobs, whether at entry-level, recent graduates, or experienced project managers looking to take the next step along their career path.
We can find and shortlist candidates from a variety of different educational backgrounds:
University: Undergraduate degrees in Construction Management, Project Management, or postgraduate degree in Construction Project Management
Vocational: Higher-level NVQs in Project Management or Construction Project Management
Apprenticeship: Completed higher apprenticeship in Construction Management supported by appropriate career experience
The Vertical Salary Review, compiled in association with Place North West, is our annual survey of industry incomes and provides valuable insight to our clients when deciding on remuneration packages to offer to candidates.
In 2019, we found the average salary across Construction Consultancy, including Project Management and Quantity Surveying, was up by 4% to almost £53,000. At Director/Partner level, Project Managers receive an average salary in excess of £100,000, highlighting the importance of finding the right person for the role.
James Adamson, director of Vertical Recruitment, said: "This was the first discipline to recover after the recession, with salaries peaking in 2017 due to the demand for qualified and skilled people. The survey and my own experience suggest people are largely satisfied in their roles and are less likely to seek out new jobs.
"An increased salary may be attractive, but this alone will not convince many candidates to make the move as they are often looking for additional benefits."
Sourcing Top Talent For Project Management Consultancy Vacancies
Going beyond the transferable skills mentioned above, Vertical can seek out specific experience and abilities from our extensive UK-wide talent pool of potential candidates, to provide our clients with a detailed shortlist where every individual meets all the criteria of the role.
Some examples of experience Project Management candidates may have to offer includes:
Agreeing costs, resources and timescales for past projects
Choosing and leading the project delivery team
Communicating calmly and effectively at all times
Directing multi-disciplinary teams for coordinated activity
Drawing up detailed plans for staged delivery of projects
Expansive knowledge of construction industry as a whole
Overseeing multiple projects at any one time
Reporting back to clients and stakeholders on a regular basis
Resolving delays and other issues effectively
Writing bids for tender
We appreciate that Project Management Consultancy roles are high-pressure and high-reward, and it takes the right person to deliver on those demands. Whether those capabilities are gained via academic or vocational routes, or by working up through the construction profession over many years, we recognise the required skills and shortlist the applicants that display the greatest aptitude.
Combined with the insight of the Vertical Salary Review, this allows us to source candidates who bring the greatest value to your organisation, while leaving you free to decide on the best package of remuneration and benefits to secure their services and expertise for the long-term future.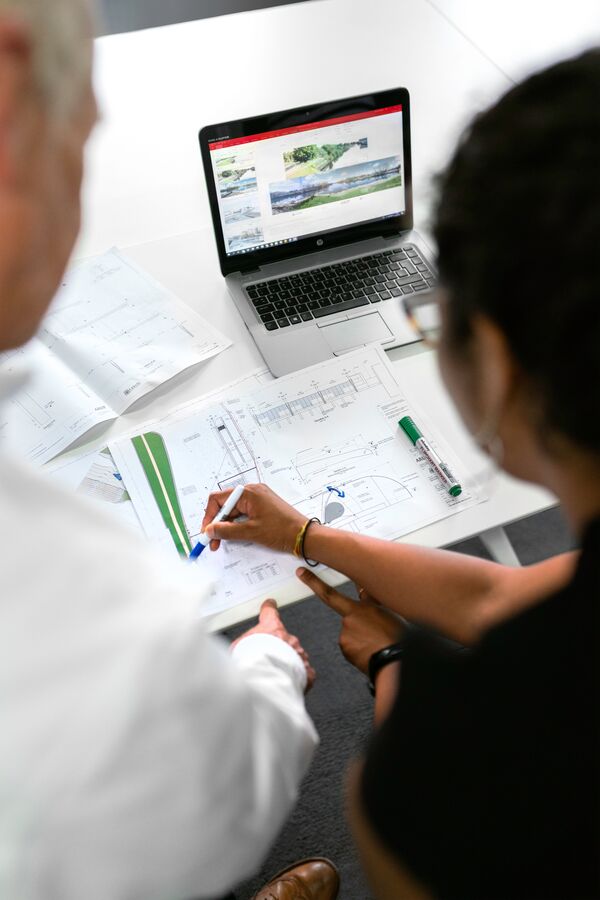 Vertical Recruitment bring all of our insight, experience and expertise to every recruitment campaign we carry out on behalf of our clients, and to every candidate we place into a specialist role in the construction sector.
We go beyond basic qualifications to find individuals who display transferable skills to the desired level, including for example:
Business management
Computer literacy
Initiative and innovative thinking
Leadership skills
Numeracy skills
Verbal communication skills
Many of these are intrinsic to the Project Manager role anyway, but by working closely with our clients and candidates, we are able to shortlist individuals who are a good match not only for the advertised role, but for the wider company culture of their new employer. This ensures the placements we make provide value immediately and over the long term, and improves talent retention for the clients who use us to fill multiple roles over time.
Finally, candidates can register for Job Alerts. This means they do not miss opportunities that match well with their experience and attributes, and ensures our clients reach the widest possible talent pool when seeking applications for Project Management Consultancy positions.
The Vertical Recruitment Retainer Service
Part of our commitment to transparent fees is the Vertical Recruitment Retainer Service, an ongoing collaboration between Vertical's recruitment consultants and clients who have a succession of roles to fill over time. We provide retained recruitment services with fixed fees, to give our clients confidence about costs each and every time you have a vacancy to advertise.
Because we charge no upfront fees on our Retainer Service, you face no costs until we send over your first shortlist of suitable candidates. If you decide none of them are suitable for the role, we will source more applicants who we believe have all of the necessary attributes to thrive in the role you are recruiting for, at no additional cost.
When negotiating the salary and other remuneration to offer the best candidate, you are free to increase your offer. We will not raise our fees; our costs are fixed, they are not charged as a percentage of the final salary package. This means when you meet an applicant you like, you are not constrained in your ability to offer them a rate of pay appropriate for what they can bring to your organisation.
Get In Touch With Vertical Recruitment Today
We welcome all enquiries from organisations of all sizes recruiting for Quantity Surveying Consultancy roles, as well as new graduates and experienced individuals seeking their next opportunity in any related discipline.
As an employer, you might need one individual to fill a vacancy that has emerged, or you might have a continuing need for Quantity Surveying talent to support company growth and staff turnover. In either case, we can help you find the best applicants for every role you need to fill.
Although we are based in Manchester, we have clients nationwide, with particularly strong presence in Cheshire, Lancashire, Greater Manchester and Merseyside, and across the north-west of England in general. Contact us today to begin your next talent search or to register as a candidate for Quantity Surveying Consultancy roles and related disciplines.