Fire Engineering Recruitment Services
With our vast experience in recruitment solutions for building and construction design & engineering roles, it is no surprise that Vertical Recruitment are trusted time and again to place the best engineering talent into leading construction businesses and consultancies.
We've been at the top of our profession in the built environment for 20 years, but over the past 5 years, our team's specialised skills and industry know-how has helped us develop into one of the UK's leading Fire Engineering Recruitment Agencies.
Fire Engineering is growing ever more critical to the process of building design and construction. Building design itself is becoming progressively more complex in terms of balancing the needs of clients, design-values, and materials efficiencies as well as the needs of building operators. Consequently, it is also more challenging for conventional fire safety guidance (e.g., Approved Document B) to accommodate these requirements against the backdrop of fire safety building regulations. Finding this balance is the specialist sphere in which Fire Engineers are proving their worth to the construction industry.
Up to date Fire Engineering techniques are delivering significant advantages to the construction design and build process. Fire Engineers help preserve the integrity of architectural design and innovation, helping ensure there is no dumbing down of functional aspiration in building design, whilst guaranteeing high standards of fire-safety for new builds. Fire Engineers are facilitating lower procurement and construction costs on projects due to their specialist knowledge and skills and the impact they bring to the design, build and operation phases.
Based in Manchester and recognised as the North's leading recruiter across construction engineering disciplines, Vertical Recruitment support some of the UK's most recognisable construction companies across commercial, residential, public, and civil projects, as well as working with leading specialist consultancies and independents. Whether you are looking to recruit a Senior Fire Engineer with tangible experience in a particular type of project, or you are planning to expand your team with a graduate (of a fire engineering degree), we can help with tailored, cost-effective recruitment solutions to match the best talent to your exact needs.
For 20 years we have developed our skills, company profile and our talent-pool across construction engineering disciplines. Our consultants are acutely aware of the changing landscape for the construction industry in the UK and how shortages of engineering talent affect the sector. Whether recruiting for permanent, temporary or contract Fire Engineering roles, our consultants draw on our collective experience, accessing an established pipeline of Fire engineering talent at all levels. We live and breathe your sector, and when you work with Vertical Recruitment, your business is our business. Our unique understanding of the sector means we know and understand what our clients need from their next hire and what the best talent is looking for.
Contact us today so we can discuss where you want to take your Fire Engineering team and who you need to help get you there.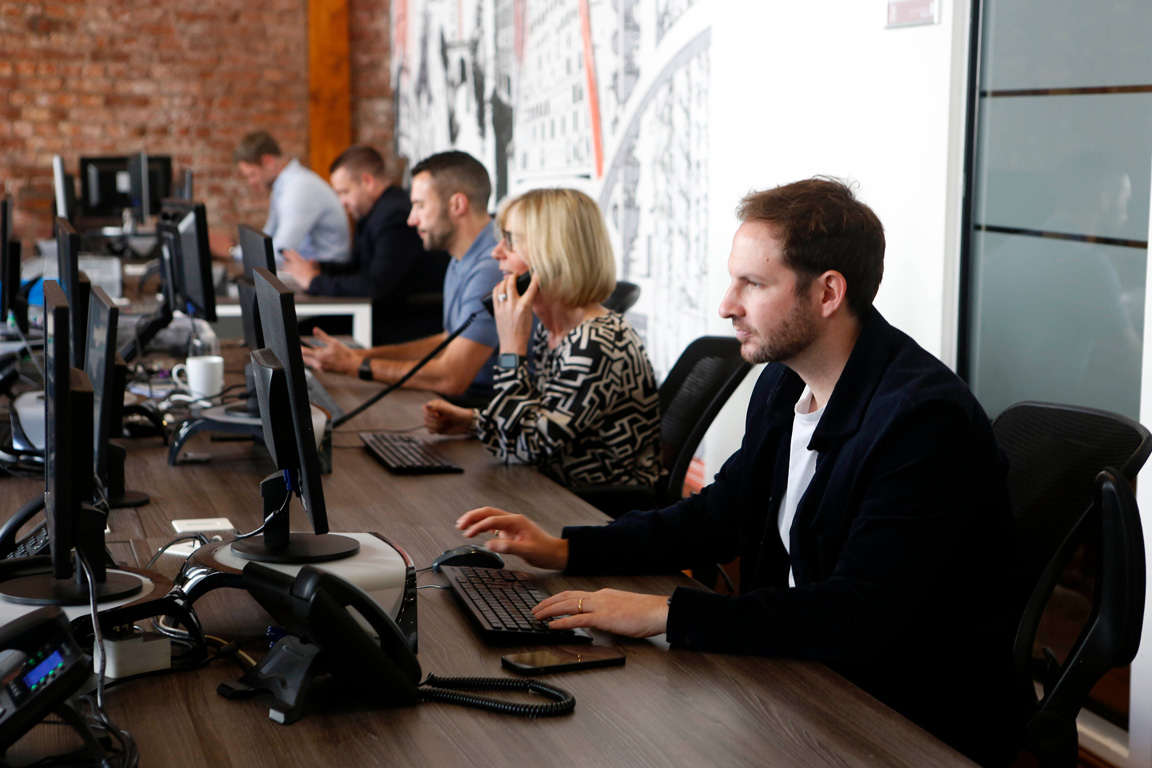 Fire Engineering Recruitment Specialists
Our Fire Engineering Recruitment Consultants have a strong and successful record of achievement in placing the right candidates in permanent, contract or temporary Fire engineering roles.
Working closely as a partner with all our clients means that on every individual placement we deliver – we focus on delivering the maximum return from the investment you make in human capital.
In the same way that a Fire Engineer will know that no two buildings are alike, we know that no two candidates are alike, and neither are the individual needs of our clients. Clients of Vertical Recruitment can feel safe in the knowledge that they are working with an award-winning team. In the last two years we have been voted the region's 'Best Construction Recruitment Company' by the Grafters Awards. We are proud to join forces with 'Place North West' on an annual basis to produce our nationally recognised 'Built-environment salary survey'. This year Fire Engineering will become one of the focus disciplines within our survey and exploration into the mindset of Construction engineering professionals.
Our salary survey provides us and our clients with a superior level of insight, appreciation and understanding of what drives and distracts professionals operating in construction design & engineering roles. Our 2021 survey will facilitate a huge expansion across our Fire engineering talent pool, including those professionals are who are active and passive in respect of job-search.
Our Fire Engineer Recruitment Consultants have the expertise to work with you right from the outset of the recruitment process, we can provide insights on remuneration packages suitable for the level of Fire engineer sought and appraise the regional marketplace in sophisticated ways to help ensure your role is front and centre with the best talent.
We work on Fire Engineering roles with all sizes of business, from independents right through to global corporates, whether you are an architectural consultancy, developer, contractor, estate owner or building operator, our team have the detailed experience in delivering robust, cost-effective recruitment of the following levels of Fire Engineer…and more:
As more parts of the built-environment sector turn to the specialist skills and expertise of Fire Engineers, from design right through to building operators, it is becoming more challenging to source the best Fire Engineering talent, but we excel in the solutions you need.
Vertical Recruitment can work with you on a contingency recruitment basis or through our exclusive retained service that offers real advantages and savings to our clients. Our retained service is a real differentiator and also a major contributor to the development of our extensive client base and a key component to the multiple exclusive supplier agreements we hold with global businesses.
We are relationship and results-driven in all that we do. Our 20 years' experience as built-environment recruitment specialists makes us an ideal choice. Our combined experience and know-how is always available to you from the start of the recruitment process and post-placement.
We can facilitate and support your Fire Engineering recruitment needs by:
Identifying the perfect hire,
Developing a job description to attract the best talent,
Generating the online exposure your role deserves,
Pre-screening candidates for interviews to ensure all have the experience and technical capabilities you need,
Drawing from our Fire engineer talent pipeline, to directly engage top talent,
Appreciating your culture and seeking personal qualities and soft skills that match your needs,
Matching the needs of your role with the aspirations of our candidates.
We exceed industry standards and never evaluate clients exclusively on the contents of their CV alone.
Vertical Recruitment build relationships with our clients and our candidates. We apply honesty and integrity to the approach we will tailor to your recruitment needs. We will go above and beyond to make sure we understand your business – beneath the surface.
This promise and dedication positions our solution to beat expectations and deliver positive returns to the investment you make in the recruitment process.
Retained Recruitment Services
Vertical Recruitment provide an exclusive retained recruitment service. While others may claim to offer a similar solution, our retained service includes unique properties that clearly differentiate our approach to building meaningful relationships with clients that endure.
Our retained service does of course mean that we work on your behalf exclusively, but unlike our main competitors:
There is no immediate invoicing just because you have chosen to work with Vertical. We only raise our first invoice when you have approved our short-list.
We work to strict timescales pre-agreed with you in advance,
Our fees are fixed at the outset and do not increase even if you increase the final salary package offer to seal the placement of your Fire Engineer of choice.
Our focus and effort are simply ongoing until we have placed the ideal candidate with no further costs attached. This guarantee means that in the unlikely event that none of our initial short-list match your criteria closely enough, we simple redouble our efforts and produce a further shortlist at no extra cost.
Our main competitors will invoice your business upfront for at least 30% of the recruitment fee based on the salary of your desired Fire Engineer. This is before they have even started to put a shortlist together for interview. They also base their final fee as a commission on the final salary offered. Across an array of competitive construction design & engineering roles, this often leaves the client with much higher costs that were originally expected.
With Vertical Recruitment, we will identify and source top Fire Engineering talent, at all levels of experience and seniority, with transparent, honest, best-in-class recruitment solutions designed to put the needs of the client first and last, not our bottom line.
Contact Vertical Recruitment Today
Our market-leading experience across the entire built-environment landscape and our specialist Fire Engineering Recruitment Consultants guarantee that we will quickly understand your business and the specific requirements of the role you need to fill.
Our Consultants have an exceptional breadth of knowledge and experience in your sector, and we are all individually dedicated to delivering a first-class solution to your business… Professionally and ethically. We will speak your language, understand your needs, and walk the walk rather than just talk the talk.
Our Consultants are immersed in their specialist vertical markets, so we will know the qualifications, professional accreditations, and technical skills you need for the role. We have the networks and resources to match your role with the best potential candidates with the PQE demanded by the role.
Your Fire Engineering Recruitment needs are in the safest hands with Vertical Recruitment, so whether it is a permanent, contract or temp role, contact us in confidence for a no-obligation discussion on what you need to make your recruitment drive a complete success.