Environmental responsibility in construction serves many purposes, from complying with environmental regulations and carbon accounting, to reputation and risk management, as well as controlling the costs associated with energy and emissions.
As Construction & Built Environment sectors embrace greener, and more environmentally friendly processes surrounding planning, design and delivery of construction and infrastructure projects – all enveloped by an ever more robust regulatory framework, environmental roles within construction are becoming more important, as is the need for specific types of environmental and geo-technical expertise.
Vertical Recruitment is dedicated in our approach to finding talented individuals to work in Environmental roles across the full gamut, all regions of the UK and all types of public and private construction projects. We recruit at graduate, management levels and through to executive level, and operate nationally with UK based interests, often servicing large corporates, but also serving independent engineering companies and regional construction contractors.
Our services can be used to appoint staff into permanent, temporary and contract roles in all kinds of Environmental disciplines. Because we focus on achieving long-term placements, you know you are always assured of high value from the individuals you hire, while candidates gain confidence in the future satisfaction they will get from their new job.
Specialist Recruitment For Environment Jobs
Our directors have been recruiting for the construction sector for over 15 years, including finding talented candidates for traditional and emerging Environmental jobs in construction.
This is a high-value discipline. The 2017 IEMA Practitioners' Survey placed the average salary in full-time environment and sustainability jobs at £39,000 across the board, higher than the UK average for all professional occupations.
IEMA noted a shortage of skilled individuals to work in engineering and construction Environmental jobs, with a growing number of reports of a skills shortage in the public sector too.
Environmental commitments cannot be avoided just because of a lack of talent. With Vertical Recruitment's help, you can make sure you have an individual in the role who can ensure you meet all of your regulatory & risk compliancy obligations.
Just some of the related disciplines that fall under the general remit of Environmental jobs:
Biodiversity Officer
Sustainable Solutions Consultants
Contamination/Pollutant Surveyor
Environmental Advisor
Waste Management
Contaminated Land professionals
Geo-environmental Engineers / Consultants
Remediation Engineers / Consultants
Environmental Engineers / Consultants
Geotechnical Engineers / Consultants
Hydrologists
Hydrogeologists
EIA professionals / Engineers / Technicians / Consultants
Acoustic Consultants
Air Quality Consultants
Ecologists
Landscape Architects
Landscape Planners
Wind Power professionals
Health & Safety Consultants
Legionella Consultants
Waste Management Consultants
Engineering Geologists
Arboricultural Consultants
Hydraulic Engineers
Water Design Engineers
GIS Technicians / Analysts / Specialists / Consultants
Many Environmental roles in construction face multiple responsibilities to cut costs, ensure efficient use of resources, and comply with any industry regulations that may apply to carbon emissions, greenhouse gas reporting and preventing land pollution.
Vertical Recruitment can recommend talented individuals who are able to meet all these obligations at once, to ensure construction work can continue on schedule, on budget and without creating any unnecessary environmental risk.
Recruiting The Best Talent For Environmental Jobs
Recruiting into Environmental jobs in the construction sector is becoming more difficult over time. This is an essential discipline with implications across regulatory compliance, reputation and risk management, as well as resource usage and cost-cutting.
Each year, demand grows for talented individuals, average salaries rise, and the availability of top talent in the UK workforce – particularly among those seeking work at any one time – becomes more and more scarce.
Vertical Recruitment maintain long-term relationships with our candidates, allowing us to reach talent that cannot be found via other means. We use intuitive tools like our Job Alerts to notify relevant applicants who are a good match for the vacancies you post.
Together, this allows us to compile shortlists of candidates for all kinds of Environmental jobs:
– Advisory Roles in Eco-Construction
– Carbon Accounting and Assessment
– Energy and Resource Efficiency
– Pollution and Contamination Roles
– Senior Environmental Management
– Sustainability
– Waste Management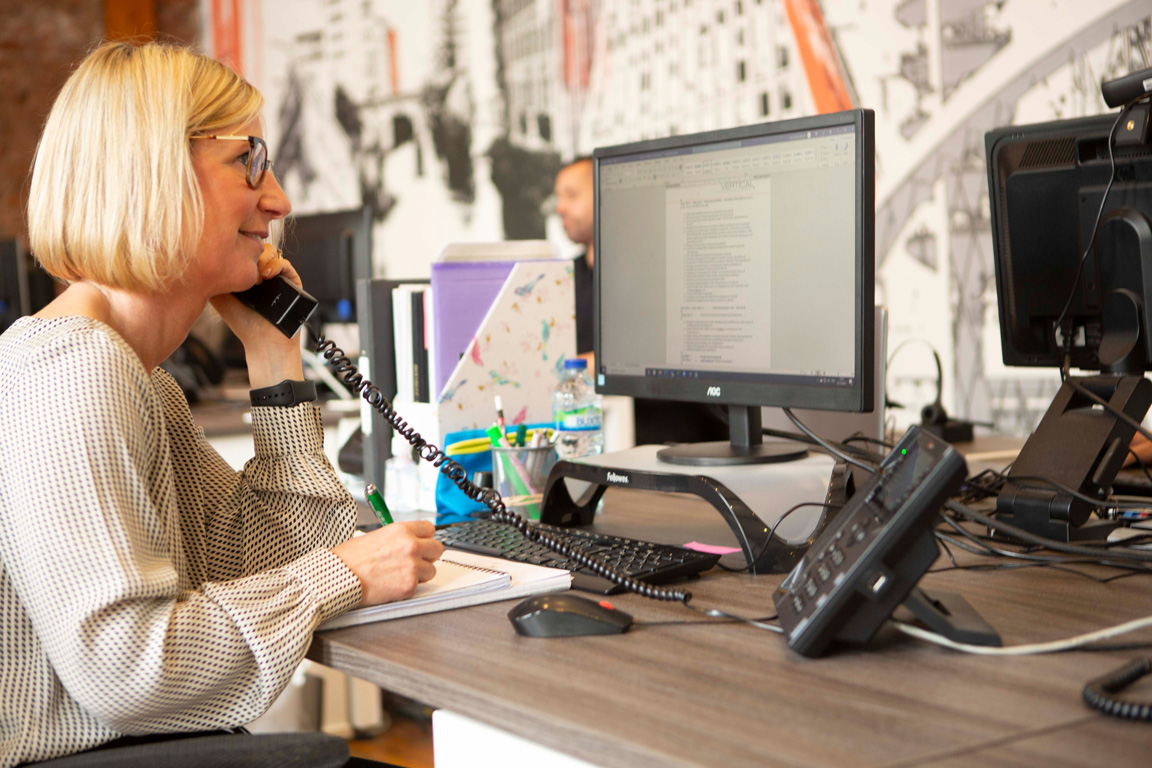 How We Help You
Vertical Recruitment provide end-to-end recruitment services into Environmental jobs ranging from entry-level to board-level. We post your vacancy to our Job Alerts tool, compile a shortlist of highly relevant, talented candidates, and work with you to appoint the best person for the job with a view to long-term employee retention.
For large firms and those with repetitive recruitment needs, we also offer our unique Retainer option, which gives the benefit of transparent fixed fees when you use Vertical Recruitment to appoint into multiple roles over time.
Why Vertical Recruitment Is Your First Choice
Vertical Recruitment are proudly based in the north-west, with offices in Manchester and a strong regional presence throughout Greater Manchester, Merseyside, Lancashire and Cheshire. We work with companies ranging in size up to large multi-discipline consultancies, located all over the UK and with multi-national operations.
Our directors have over 15 years' experience and understand the changing nature of construction industry Environmental jobs. We can source candidates with good awareness of the current regulatory regime within the sector and the capability to keep abreast of any future changes e.g. carbon commitments, energy reduction and other such obligations.
Retained Recruitment Services From Vertical
Our Retainer service comes with no upfront fees. When you need to fill a vacancy, we charge according to our transparent fixed-fee structure, only once we deliver to you a shortlist of suitable candidates.
Unlike some recruitment consultants, we do not charge our fees based on a percentage of the final salary offer you make to the successful applicant. As such, you are free to negotiate a higher rate of pay to secure your preferred candidate, without this leading to a higher cost for our services.
Start Your Search Today
Whether you are applying for jobs in Environmental Construction or you are an organisation of any size looking to recruit into a relevant discipline, we welcome all enquiries.
To express your interest in Environmental jobs in construction, contact Vertical Recruitment today and we will begin our search for the top talent for your vacancy.